1. From Takayama to Shirakawa-go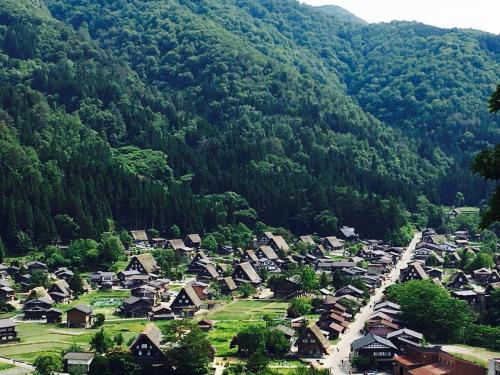 Shirakwa-go is a village area in the north of Gifu prefecture.
95% of the area is forested and most of the nature around it has been undisturbed for many years. It has a lot of snow in winter, thus the Gassho style houses (wooden houses with steeply sloped thatched roofs) were created.
Shirakawa-go was registered as the UNESCO World Heritage Site in 1995, and a lot of tourist come from all over the world to enjoy seeing the traditional Japanese houses of the Hida region. Night illumination events take place in January and February.

From Takayama, you need to take a bus to get there.
You can make a reservation at Nohi Bus terminal right next to JR Takayama Station.

From Takayama to Shirakawa-go
Travel Time: About an hour
Price: 2,470yen (One way) 4,420yen (Round-trip)
Bus ticket reservation/Bus Schedule: Nohi Bus
2. From Takayama to Hida Furukawa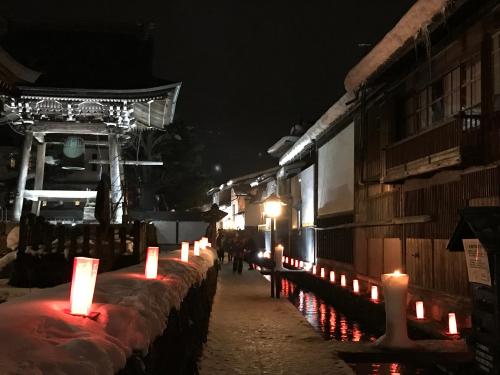 Hida Furukawa is known for the place appears in the popular anime movie, "Your Name", and a lot of fans of the movie visit the area these days.
It is a small town near Takayama city. Old wooden houses are preserved, and it is quieter and smaller than Takayama. On 19
th
and 20
th
of April, Furukawa Festival is held. Festival floats are displayed from 6:00am and traditional drums are played in the evening of the 19
th
.
On January 15
th
, Santera-mairi(pilgrimage of three temples in the area) is held.
About 1,000 Japanese candles are lined up the river.
Thousands of Koi fishes are swimming rivers of the area and you can enjoy the scenery and beautiful traditional architecture.

From Takayama to Hida Furukawa
・By Train
Travel Time: About 20min
Price: 240yen (One way)

・By Bus
Travel Time: About one hour
Price: 370yen (One way)
Bus ticket reservation/Bus Schedule: Nohi Bus
Need More Info?